Hydrographic surveying
Efficient surveying of water fairways, ports and other areas using state of the art technology
We use single and multibeam echo sounder instrumentation for high quality hydrographic surveying and nautical charting (bathymetry) and bed conditions by taking measurements from a sea vessel. We use the best equipment and technology for the task, but most important of all are our focus on accuracy and our many years of experience in the subsequent interpretation of the data we collect. This is where the true value lies.
The ability to keep a watchful eye on sea depths and sailing conditions provides valuable information about sea crossings and port operations to ferry ports and harbour operators. This applies both within the port itself for harbour basins where there are minimum depth compliance requirements, as well as outside the port where water-borne traffic to the port has to be secured by guaranteeing minimum fairway depths for shipping traffic.
It is also important to have detailed mapping of depth and bed conditions at your disposal when working on projects such as coastal protection, the re-establishment of rock reefs, etc.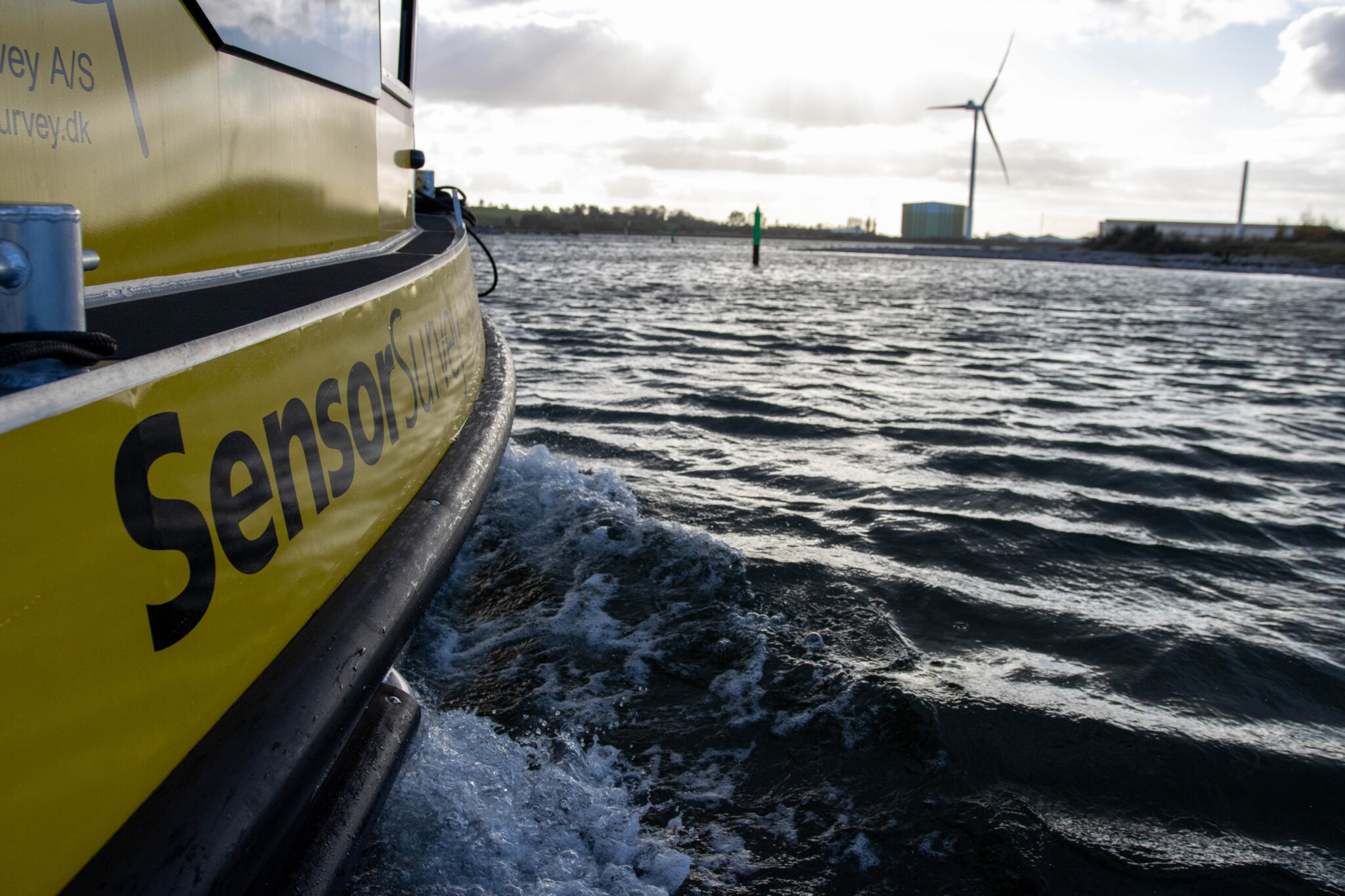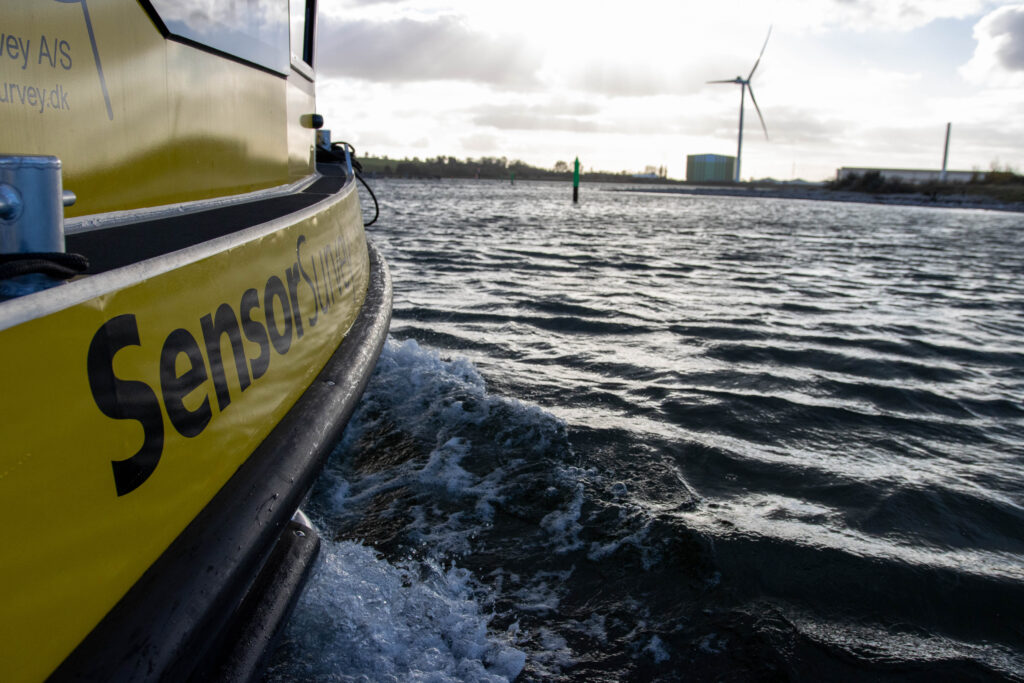 A re-measurement frequency that is suitable for local current conditions is selected and used to produce a detailed picture of the dynamics that affect sediment transport and deposition. Using this method ensures the best possible planning basis for clean-up and coastal protection projects.
We have developed a standard calculation method for hydrographic surveying and can offer volume calculations and visualisations of the results, which are 100% adapted to your needs.
Offering ports hydrographic surveying, data interpretation and visualisation.
In partnership with the company SensorSurvey, we offer Danish ports a comprehensive package called 'Den digitale havn' (The digital port), in which we provide surface and underwater surveys, data composition and interpretation and a visualisation of the port's assets and any areas that may require attention. In short, the partnership between Geopartner Inspections and SensorSurvey is able to offer an overall basis to produce a statement of port conditions and a port risk assessment.