The dynamic benchmark – a GPI radar reflector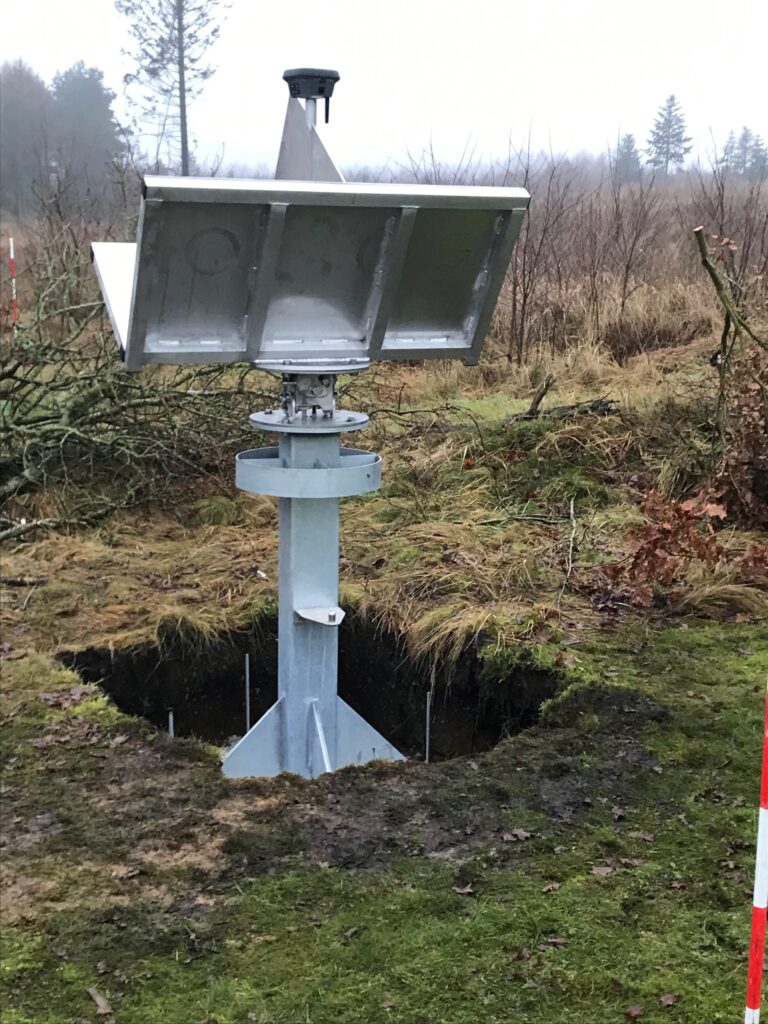 Geopartner Inspections is working intensively on the development of radar reflectors, which provide a clear signal in radar satellite images and can thus be used either as control points when calibrating satellite-calculated ground motion maps, or to determine the motion of an object on the ground with millimetre accuracy.
We call our reflectors dynamic benchmarks
All our reflectors are equipped with a patented adjustment and fine tuning mechanism. They are also GNSS antenna-ready and have an integrated levelling bolt for use when performing levelling measurements. The reflector thus functions as a benchmark with the possibility of continual ground motion correction. This means that the height can be dynamically related to Danish Vertical Reference DVR90. The reflectors can also be used as control points for accurate mapping when performed by drones and aircraft.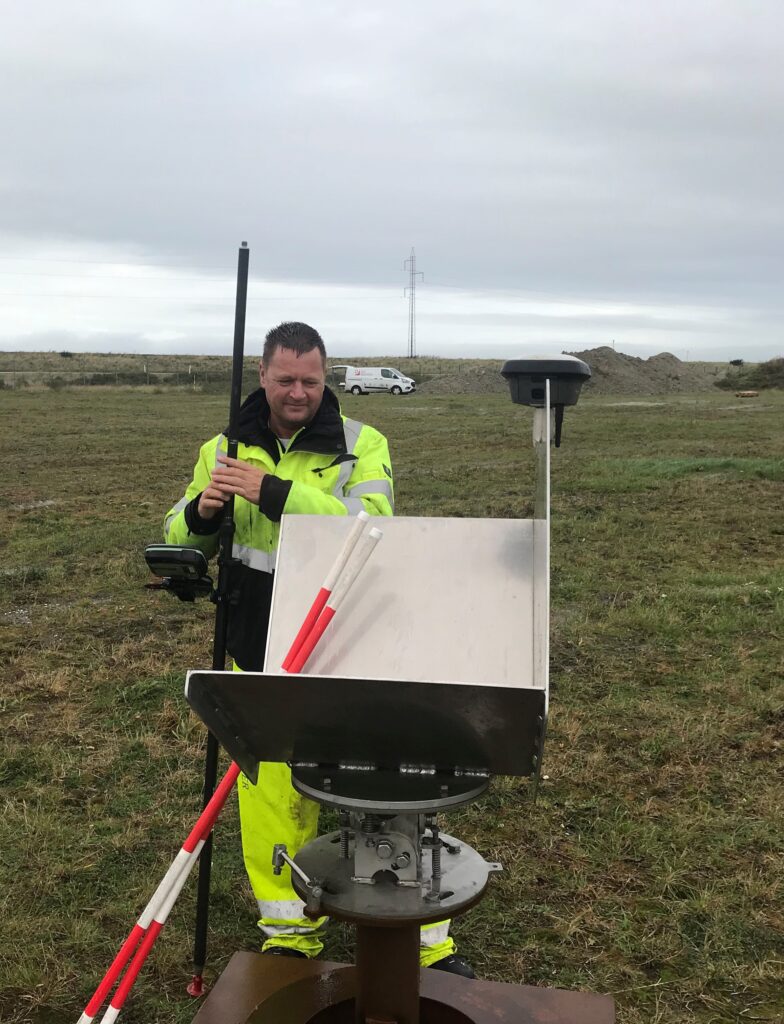 Different reflectors for different purposes
Our standard mouse reflector is a dual trihedral reflector that provides a signal for both ascending and descending satellite tracks. This means that twice as much data can be collected by comparison with single reflectors. This type of reflector is suitable for use as both a reference and calibration point, as well as for detailed monitoring of the movement of a point or an object.
This type of reflector is also available in a smaller version, which is suitable for use in open country.
We also offer the installation of single reflectors. These reflectors only capture the signal from one of the two satellite tracks (ascending or descending) and are recommended where the least possible disruption to surroundings is desired during installation, or where the reflector itself should be as small and inconspicuous as possible. This type of reflector would be particularly suitable for monitoring bridges and similar structures.