Surveying lakes with drone-mounted sonar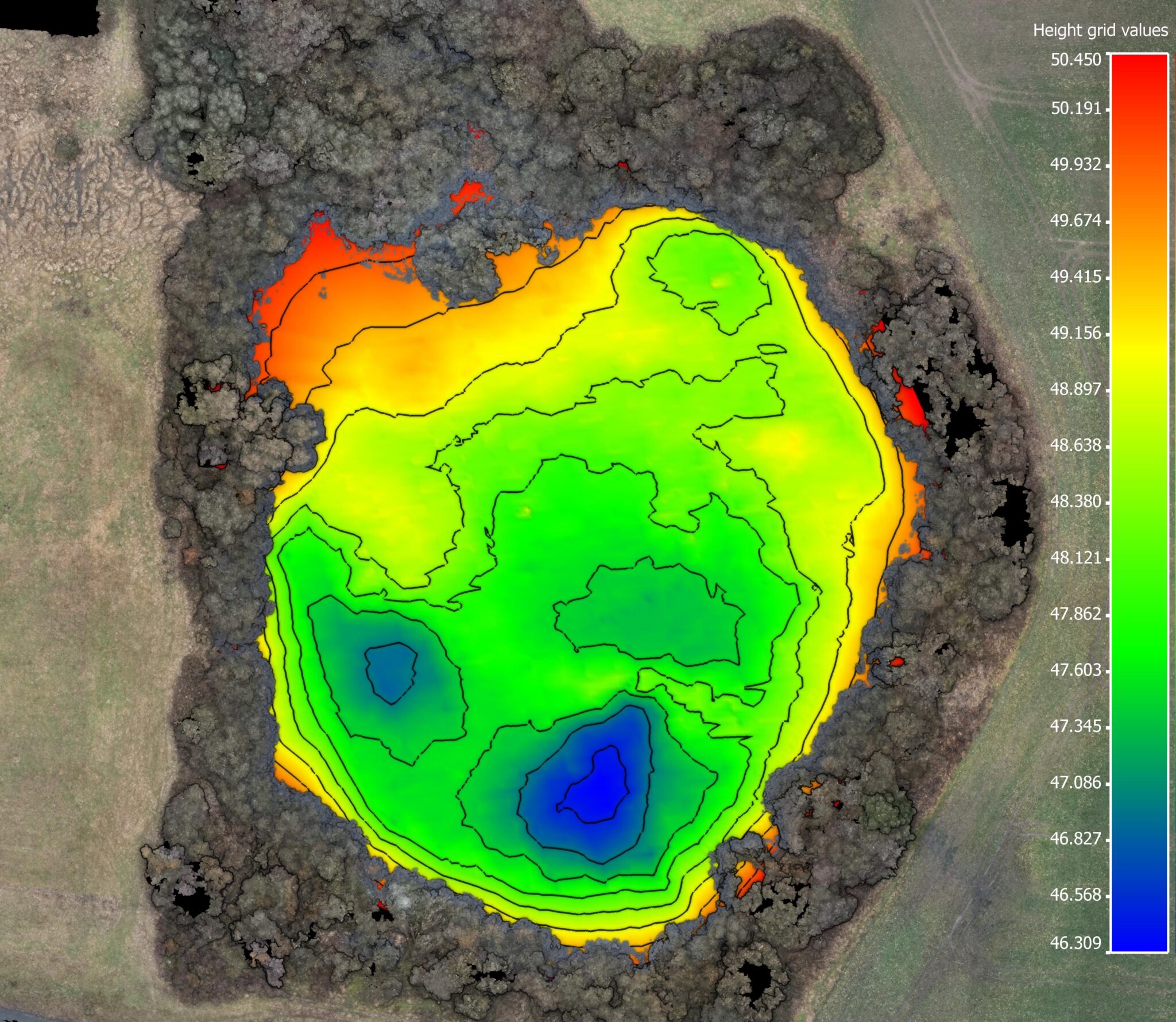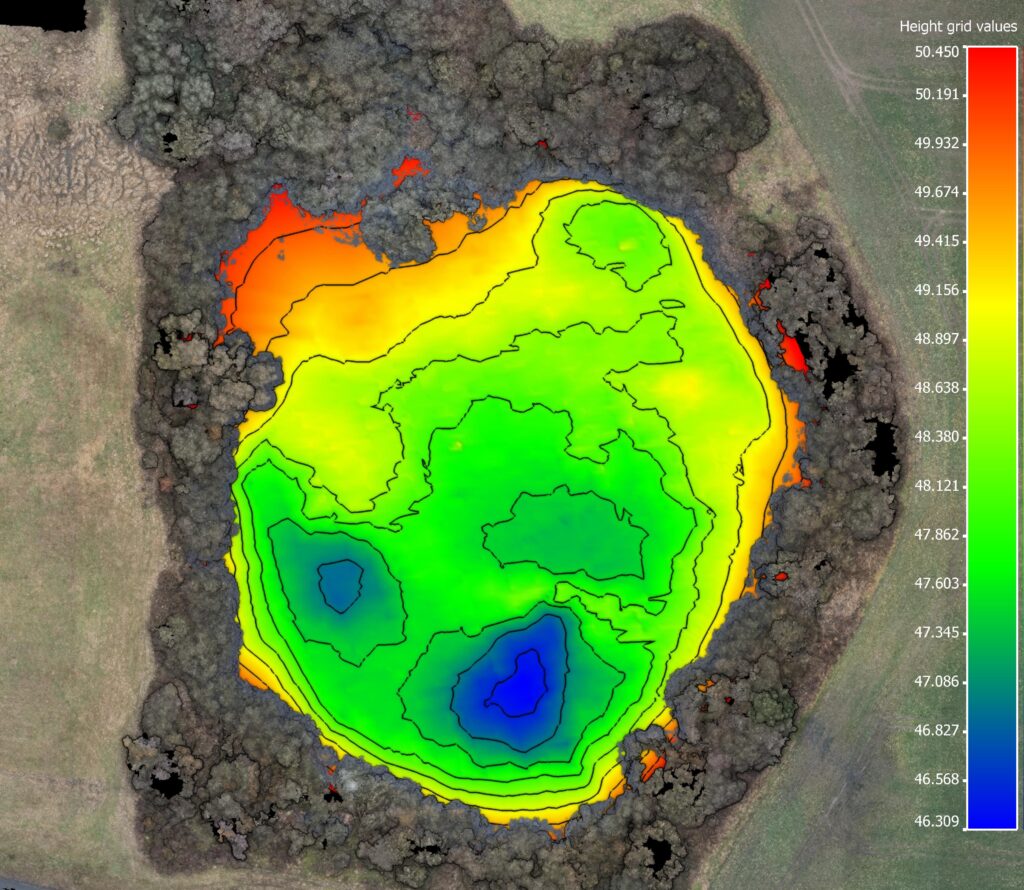 Geopartner has for a number of years performed surveys of basins, lakes, streams and fjords, etc. for use in volumetric calculations, hydraulic modelling, purification planning, etc. Some basins can be hard to access, so Geopartner Inspections has developed a new method that is particularly well suited to such scenarios.
The two new surveying methods involve what is popularly known as sonar, suspended from a 2 metre long cable beneath an RTK-based drone. This surveying system allows us to effectively collect depth data that is accurate to just a few centimetres. Data is processed quickly upon the drone's return and is calculated to depths or contours and delivered to the customer in their preferred data format.
Drone-mounted sonar was recently in action at a large lake on the Danish island of Funen. The assignment was commissioned by the Danish Road Directorate prior to the planning of a major construction project.
The lake was hard to access, so was an absolutely perfect task for drone-mounted sonar, which was able to map quickly and efficiently the approx. 1.3 hectares.
Facts about the method
If you require documentation, a volumetric calculation or simply need to know the depth of your lake or basin, we offer an effective solution that works in all types of conditions.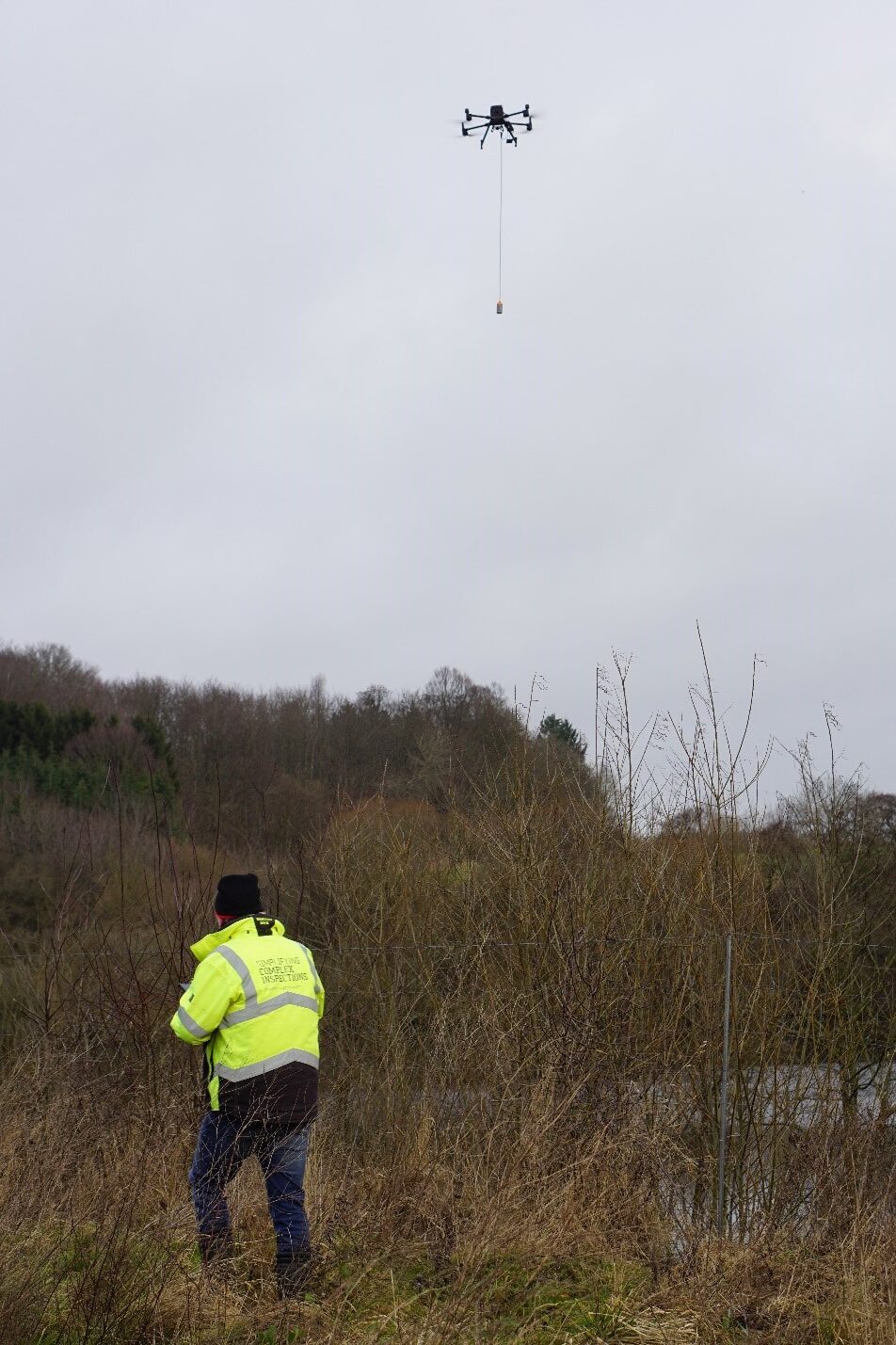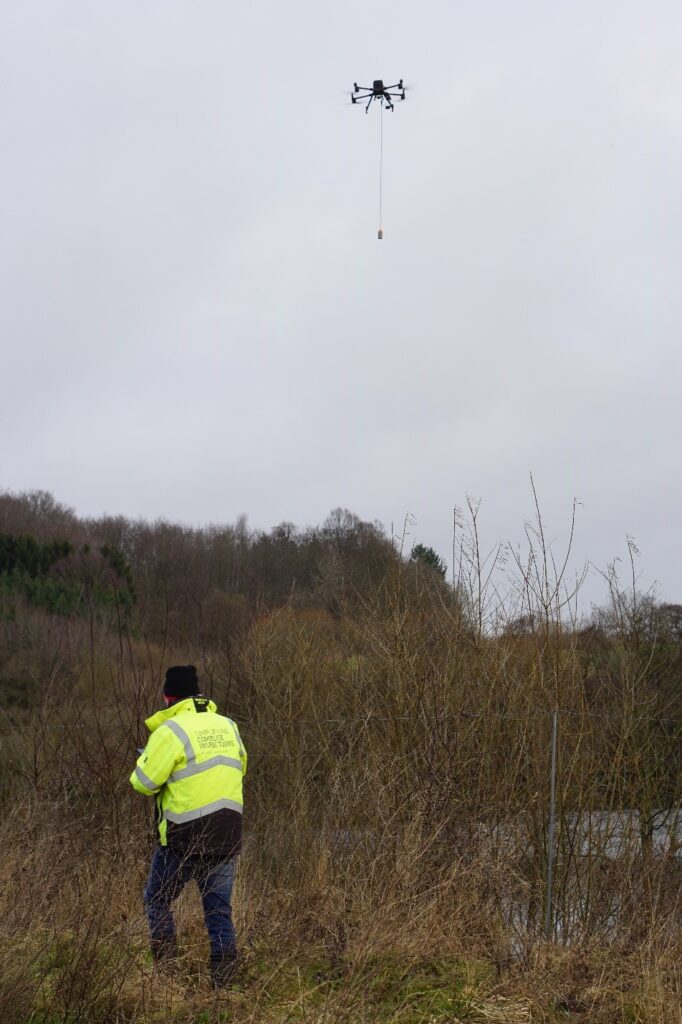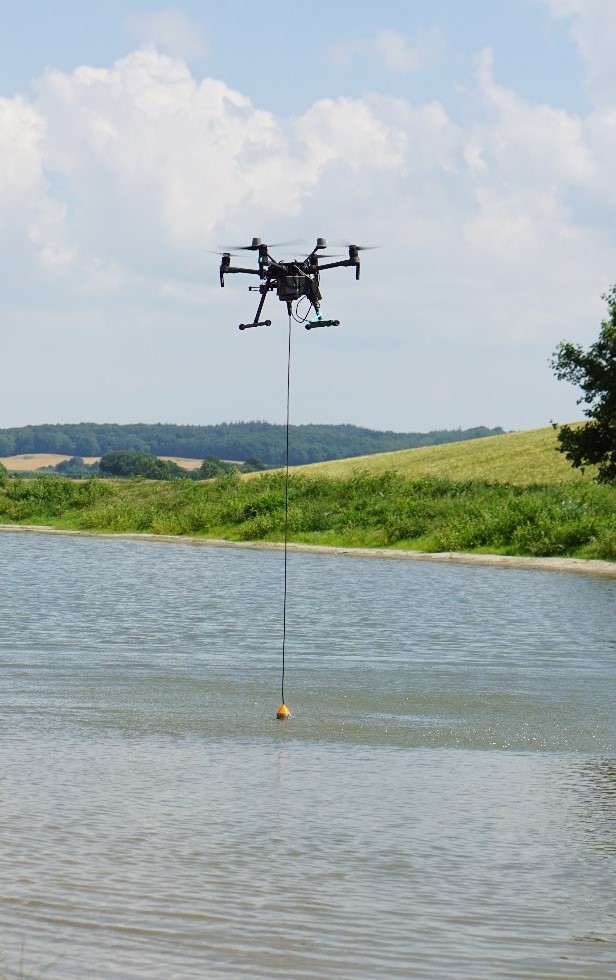 Would you like to find out more about drone-mounted sonar? Give me a call…