Map GP presents valuable information about ground motion
Geopartner Inspections is now offering a new product called Map GM, which presents mapping of vertical ground motion over time (subsidence and land uplift). This product is completely unique and uses calculations that are based on satellite imagery. Data is collected by the satellites every six days. This enables highly detailed mapping of large areas, which can be updated as frequently as is relevant for the particular application.
Understanding ground motion is very important when working with construction projects where developers need to know whether the construction work will impact surrounding buildings, or whether significant subsidence will take place over time, which needs to be incorporated into the design. Additional to this, it is also important to have a good understanding of what is going on in the subsoil, so there is also a close interaction between Map GM and GeoAltas Live from Geo, which can show geological conditions, such as the depth to stable subsoil.
Information about ground motion can also be very valuable to supply companies wishing to optimise their operations and maintenance schedules on their supply networks. Detailed information about ground motion allows utility companies to transition away from systematic maintenance to conditions-based maintenance. This can result in significant savings as replacing underground cables and pipes can be very costly indeed.
Understanding ground motion is also very important in the fields of climate proofing and climate adaptation, such as when introducing new constructions that are intended to have a service life of many years and very long amortisation periods. Just a few millimetres a year can mean many centimetres over the course of a building's service life.
Understanding ground motion is therefore an important factor in cost-effective, future-proofed climate adaptation investment measures. There is probably something at stake in your local area
"Der er et stort potentiale i integrationen af Map GM og GeoAtlas Live løsningerne. Kombinationen af disse to informationssæt giver et mere retvisende helhedsbillede, når de sammenstilles i en god visuel løsning."

KIM BALTZER KALLESTRUP, PROJECT MANAGER, AARHUS VAND
Map GM is supported financially by the ESA
Map GM is the result of a two-year development project supported by the European Space Agency.
The project's implementation stage runs from Jan. 2020 – Jan. 2022 as a collaboration between the Technical University of Denmark (DTU) and Geo, an engineering company.
Did you know?
Ground motion in localised areas of Denmark can be several times greater than rising sea levels.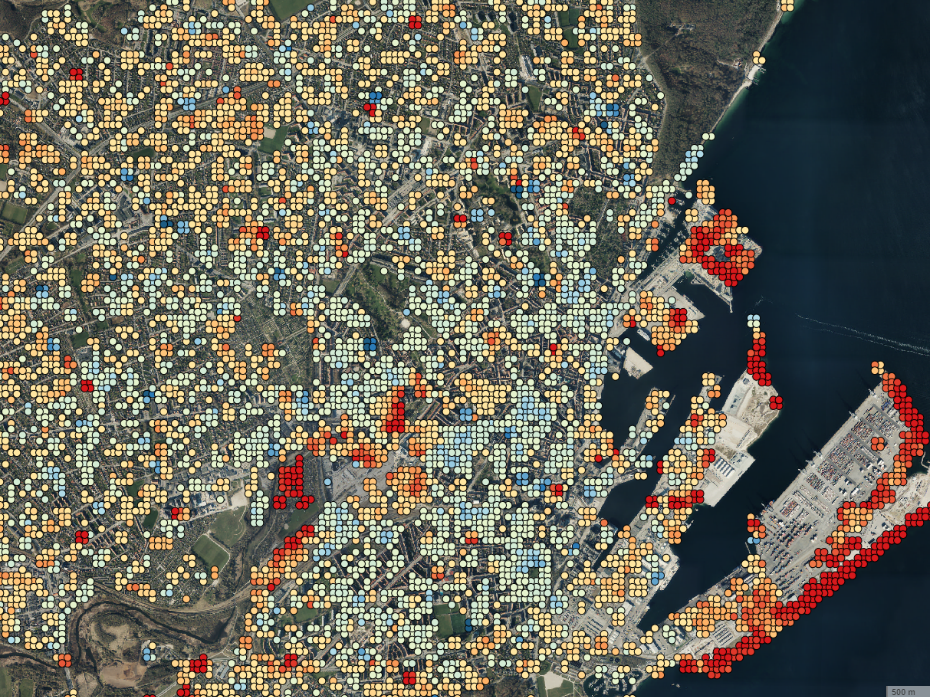 There is probably something at stake in your local area
Contact us if you need a Map GM trial licence.