Mapping of Thyborøn-Agger water fairways
The ability to keep a watchful eye on sailing conditions provides ferry operator Thyborøn-Agger Færgefart with valuable information about sea crossings and port operations. Because of the varying amounts of sand deposits and the risk of running aground at the entrance to Agger Harbour ferry port, Geopartner Inspections has, over time, produced a detailed mapping of depth conditions to document these developments.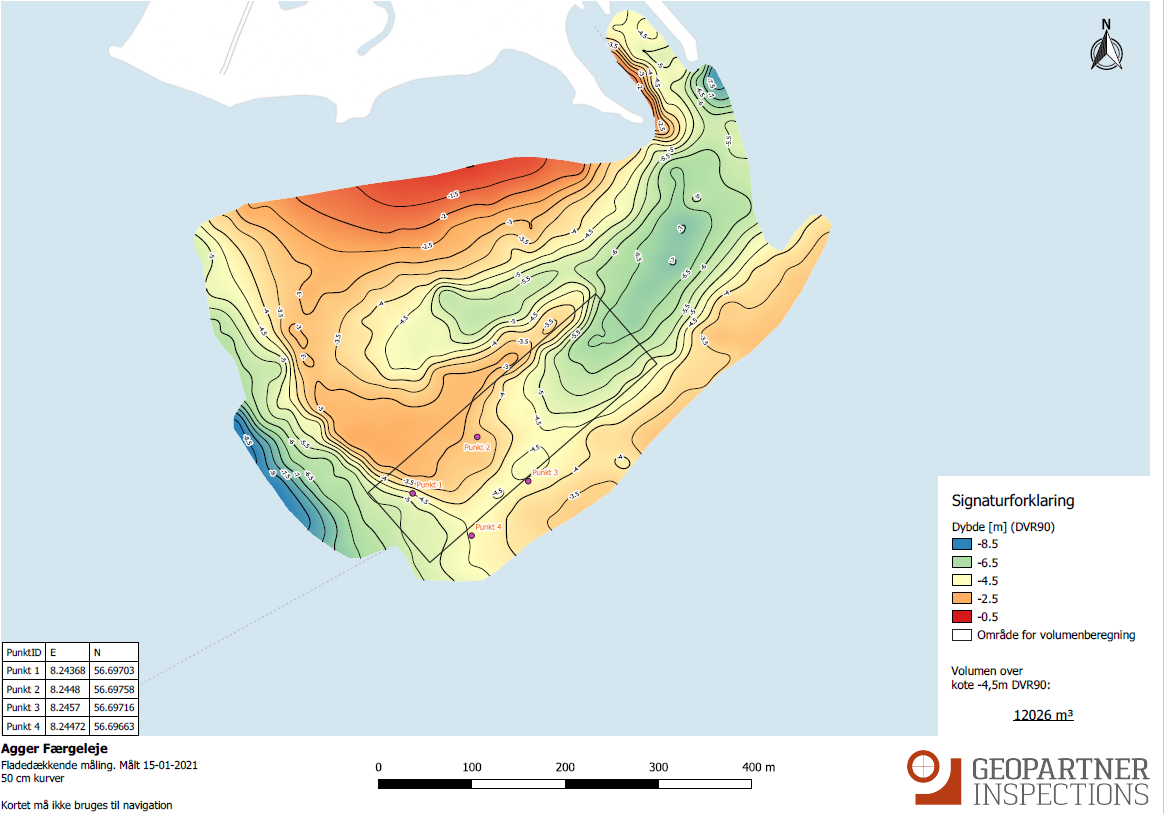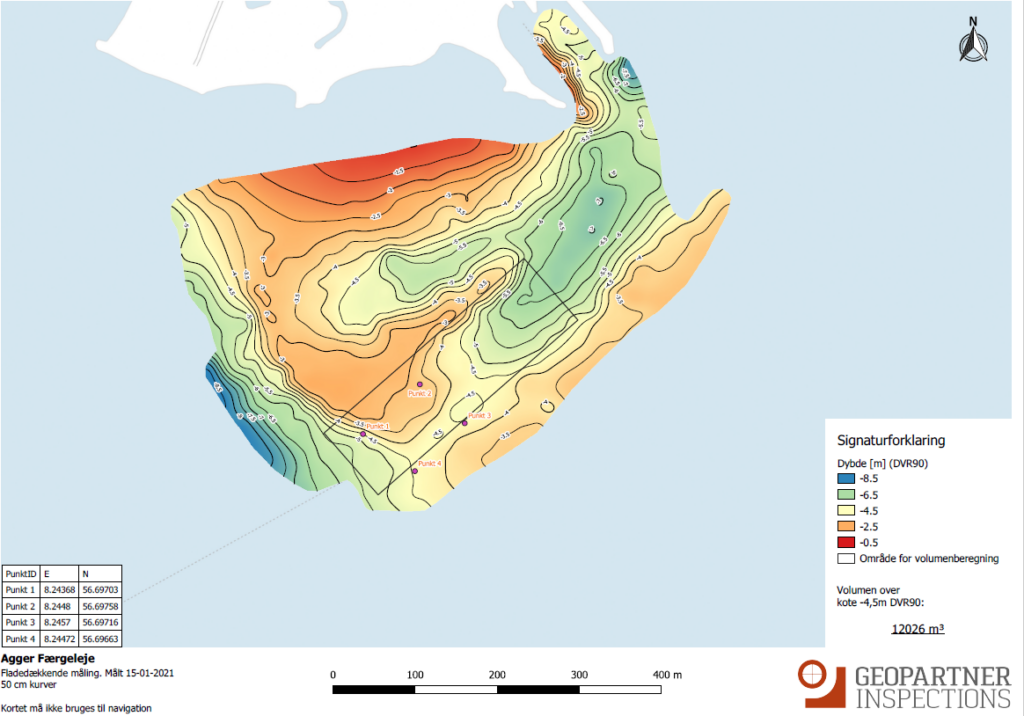 The project evolved as time went on, through a constructive dialogue with the customer in combination with historical data from previous surveys. This has given an increased understanding of areas that require extra focus and we therefore now measure on a more frequent basis.
On this basis, Geopartner Inspections has entered into an agreement with Thyborøn-Agger Færgefart to extend the project to include the entire water fairway, with annual updates from Agger to Thyborøn to ensure that the 2.2 metre draft of the 46 metre long "Kanalen" hybrid ferry is able to sail unhindered through the fairway.