Geopartner Inspections and SensorSurvey in a collaboration about hydrographic surveying
Geopartner Inspections performs specialised surveying and monitoring tasks primarily from land and in the air but has also performed a number of hydrographic surveying tasks due to increasing demand.
SensorSurvey are specialists in hydrographic surveying and 3D scans with high precision – underwater. They have more than 20 years of experience in the field and also have the most advanced equipment on the market at their disposal.
"Geopartner Inspections and SensorSurvey currently service the same customers. The water surface is usually the dividing line for our respective services, but this is not necessarily how our customers see things. It was therefore only natural to enter into this partnership" says land surveyor and owner of SensorSurvey, Flemming Christensen.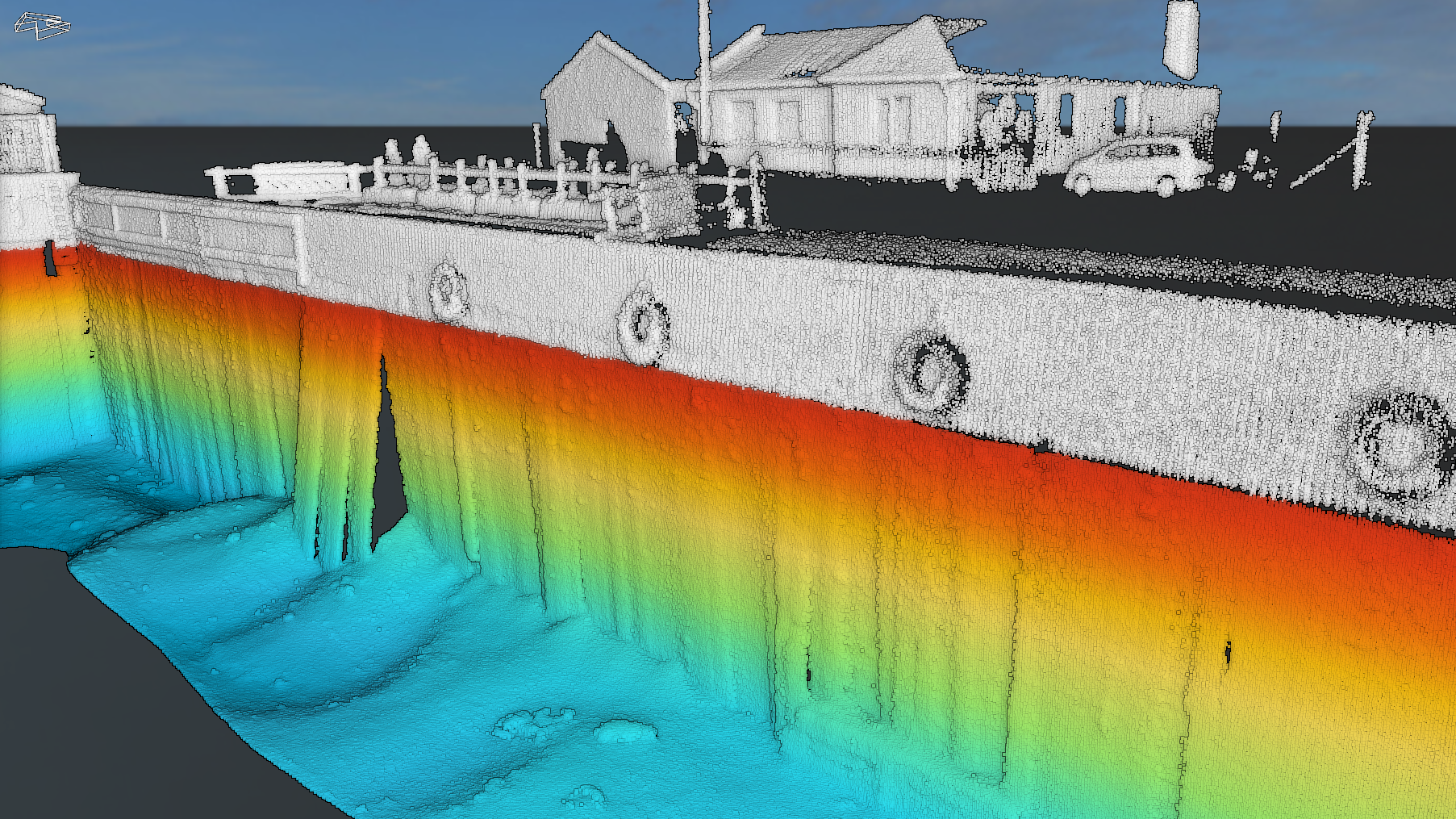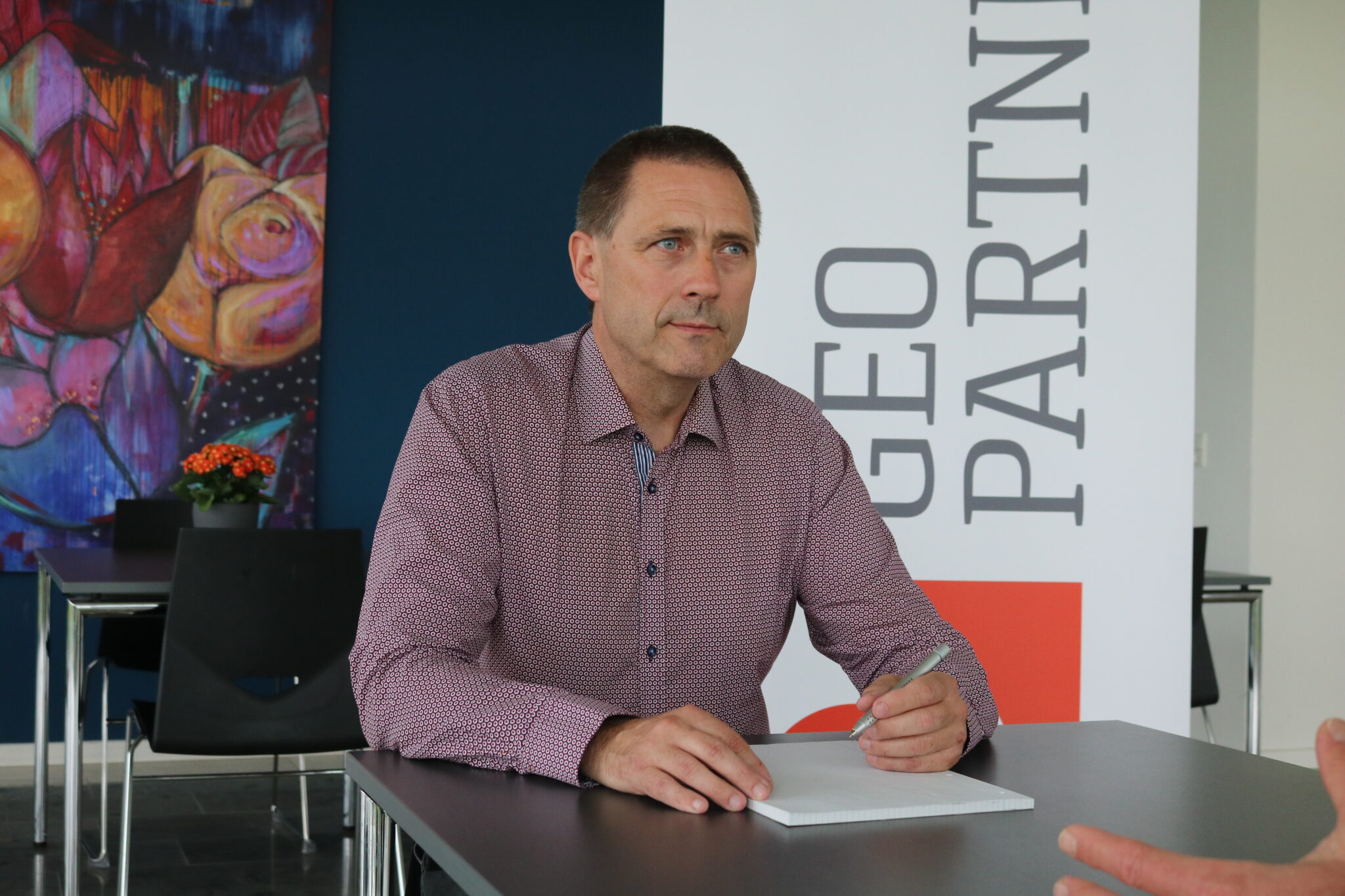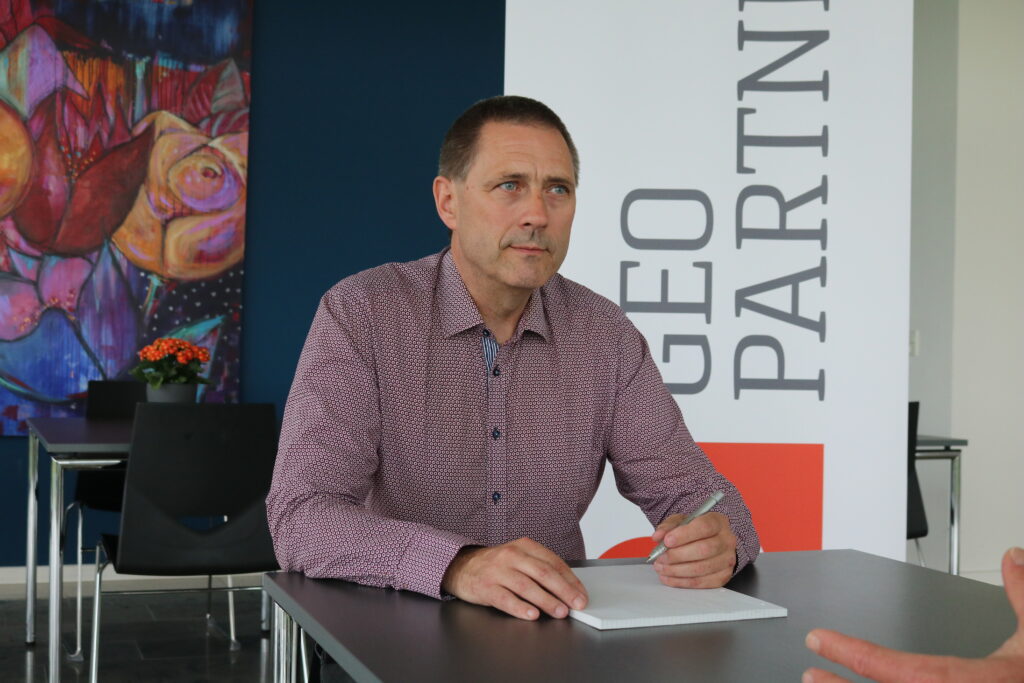 An increasing need for nautical charting and a desire to provide our customers with a total solution was Geopartner Inspections' driving force when establishing a strategic collaboration between Geopartner Inspections and SensorSurvey. This interest in the aquatic is a completely natural continuation of our climate protection services, including the monitoring of local subsidence. The meeting of land and water means that there is a special need for a comprehensive overview.
Together, we can use the latest technologies to provide a wide range of services connecting data both above and below water, and which are targeted at the owners of maritime infrastructures such as municipalities, ports, ferry companies and owners of offshore wind turbines, etc.
"Geopartner Inspections and SensorSurvey both work with the delivery of specialist services of a high professional standard, and we are each leaders in our respective specialist services. Our combined competencies benefit our customers and make it possible to perform anything from the smallest and simplest to the biggest and most complex of tasks. We therefore see broad-ranging perspectives in our collaboration with SensorSurvey," says Søren Holst, CEO of Geopartner Inspections.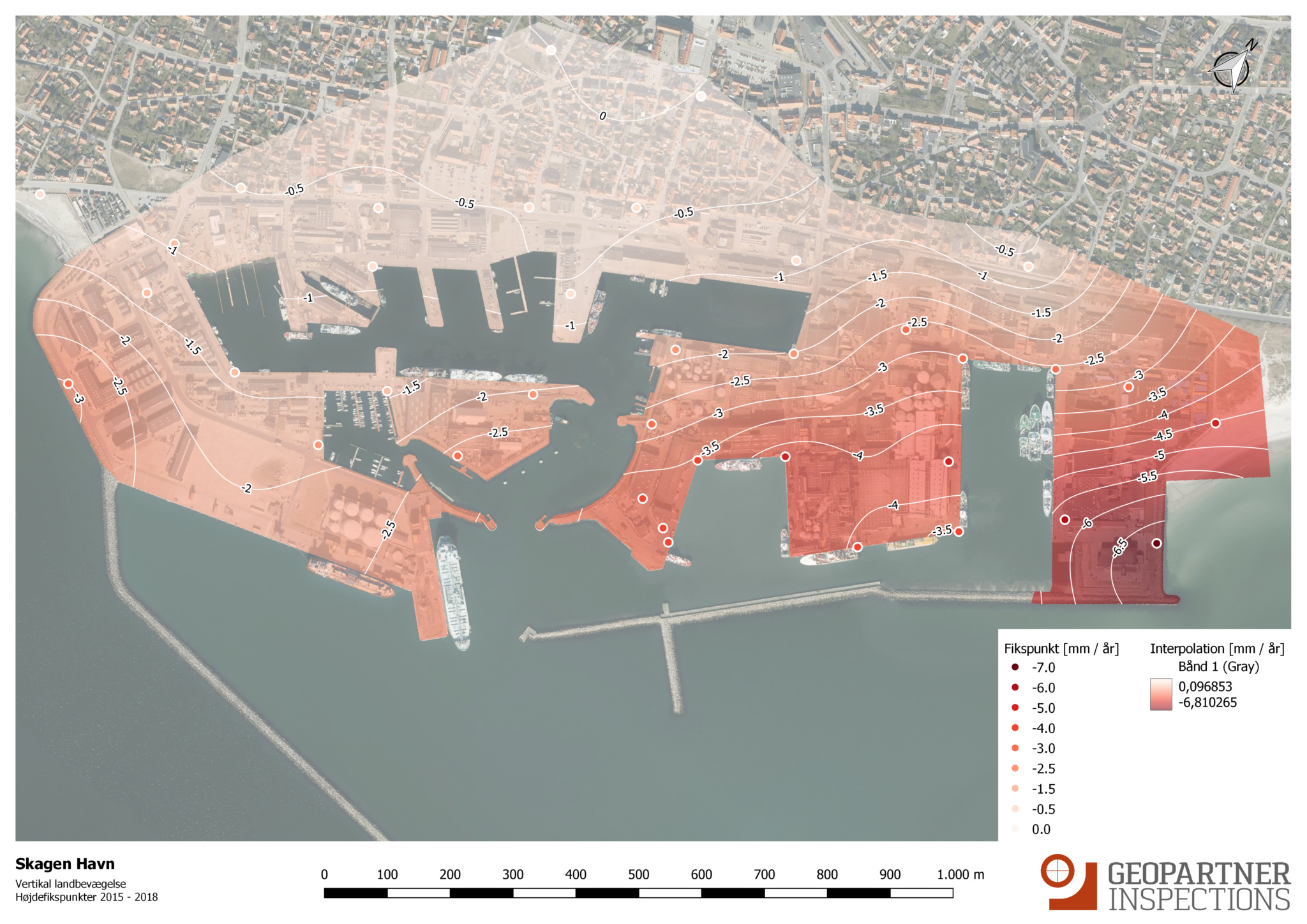 See the description of our services here.
You can read more about the tasks that SensorSurvey performs as well as explore their wrecks archive here www.sensorsurvey.dk .
In the coming time, we will, with due regard to the Corona situation, be visiting a number of our joint customers and telling them about the new partnership.
Of course, we also offer to visit you and tell you about the possibilities or, alternatively, to take part in an online meeting, if preferred. Contact us – an we will come up with a good solution.
Contact regarding hydrographic surveying:
Karsten Vognsen, chief consultant, Geopartner Inspections, mobile: (+45) 5151 7351.
Flemming Christensen, proprietor of SensorSurvey, mobile: (+45) 2677 1216.